WELCOME, EVERYONE!
1621 2nd Avenue, Grafton, Wisconsin | 262-377-2640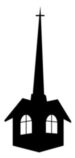 Open and Affirming | Safe Sanctuary | Accessible to All
Welcome to Worship at Pilgrim, where we offer two services on Sunday mornings - 8:00 and 10:30 am. Our Pilgrim Children's Hour begins at 10:25 am, and Adult Study between services. Thanksgiving Eve Service is Wednesday at 7:00 pm. Pilgrim will also host a bread exchange. All are welcome! Scroll down also for important links to our giving sites, Family Directory, and to read our November Newsletter. Thanksgiving Blessings to you and your families.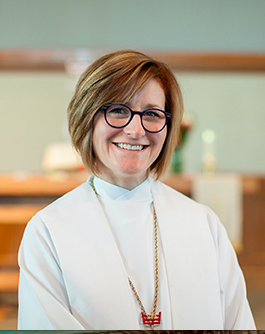 We are a Community of Faith where ALL ARE WELCOME
—Rev. Ashley Nolte
MISSION DRIVEN. PEOPLE FOCUSED. We are the Light on the Hill!
We are glad you made your way to Pilgrim's website! We are a vibrant and welcoming community of faith! You are welcome to worship with us, too, whether in-person services or viewing our services online.
To find our most recent worship services, please click on the MEDIA tab in the drop- down menu. There you will find VIDEOS, click there and you will be directed to recordings of our services.
We believe it is important, especially now, to continue to be connected to our God and our faith. If you have questions about our community, please email Pastor Ashley at revashleyn@pilgrimuccgrafton.org and she will respond to you as she is able.
All of that being said, we as a community of faith believe we have an incredible opportunity to be a grounded in our relationships throughout these coming weeks! We as a congregation are going to love each other and our communities through this! We encourage you, if you wonder if someone needs toilet paper, or a meal dropped off at their door step, reach out. If you are willing to self-organize lessons or read books for other people's kiddos via the internet and social media, go you! Mail a card. Send an email. Reach out. Love each other, hard.
And last but not least, if you can't come to church what do you do? Take a walk. Take your dog to the dog park. Sit outside. Go for a hike. Go fishing! Read a book. Take a walk again. Have a cup of coffee outside. Read your Bible. Remember to pray every day. And love, hard. Surely, we are a people made for a time such as this, a people who know how to love and care deeply. We have no doubt, we will still be the church, we will still be the light on the hill wherever we are. Please be in touch. These are not easy times, nor are these easy decisions. We will walk through this together.
With much love,
Rev. Ashley Nolte, Emma Lucht, Dustin Beck, Nicole Pekarske, Jill Timmerman, Rachel Gutridge, Beth Eernisse, and Dave Nestler